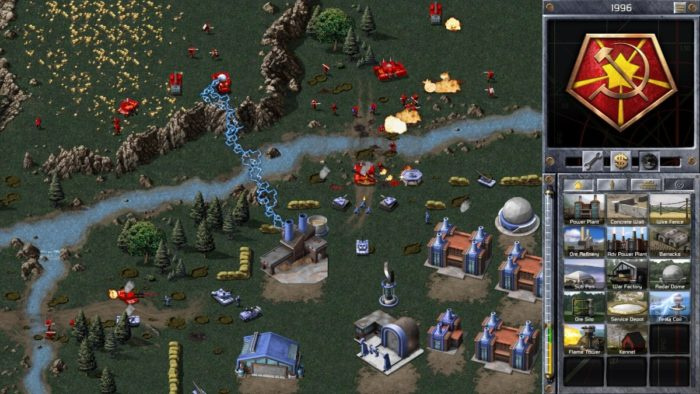 EA Games has just released The Command & Conquer Remastered Collection on Steam, described by Hot Hardware as two of the '90s-era real-time strategy games that "were incredibly popular in their day and are still popular with retro gamers today…"
"Gamers can change between legacy and remastered 4K graphics in real-time when playing solo mode," they note, adding that "deep support for mods via the Steam Workshop is baked in."
But UnknownSoldier (Slashdot user #67,820) also writes EA has released the source code for two of their classic real-time strategy games in the Command and Conquer series: CnC: Red Alert and CnC: Tiberian Dawn on GitHub. Interesting trivia:
Source code is around 5 MB.

There are no art of sound assets.

Filenames are all in capitals. This makes it easy to tell what was added for the Remaster.

The path finding is NOT using the usual A* algorithm but the "Crash and Turn" algorithm.

Searching the source for PETROGLYPH_EXAMPLE_MOD shows an example of how to add a mod.
And 25 years after the release of Tiberian Dawn , the remastering team even tracked down the original voice for its in-game computer system EVA – to create new high-definition recordings.