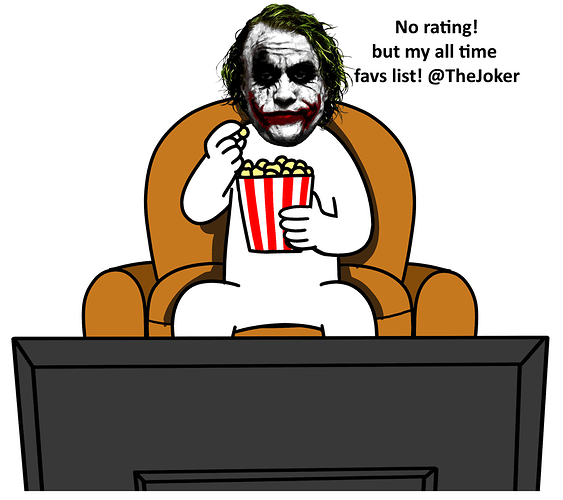 The placement is not according from the best to the worst, but I liked all these movies personally, so no rating, just my favs!
---
Horror!
The Conjuring (2013)
The Conjuring 2 (2016)
Insidious (2010)
Oculus (2013)
Annabelle (2014)
Annabelle: Creation (2017) <<< In theater it as horror, due to dolby surround sound effect
Annabelle Comes Home (2019) <<< In Theater it was horrific
Jessabelle (2014)
Winchester (2018)
Sinister 2012
Lights Out (2016)
The Woman in Black (2012)
IT Chapter Two <<< Horrific in theater
Raaz (2002) <<< It's a bollywood movie but in Hindi
1920 (2008) <<< It's a bollywood movie but in Hindi
House of Wax 2005
Thriller Movies
Shutter Island
Titanic
Wrong Turn
Predators (2010)
Hush 2016
10 Cloverfield Lane
Room (2015)
Don't Breathe <<< Thriller as hell
SAW series <<< Thriller
A Quiet Place <<< Very thrilling kinda movie must watch
Haunt (2019) <<< Nice one! Thriller!
Cargo 2017 <<< I like this personally, not horror, but monster kinda…
Bird Box (2018)
Science Fiction Movies
Lucy (2014)
The Martian
Gravity (2013)
Inception
Interstellar
Demolition Man (1993) <<< Science fiction of the nineties to bring humor to its last consequences.
Annihilation (2018) <<< You need to google a bit for the ending scene, it's bit confusing, but nice movie!
Action Movies
300 2006
300: Rise of an Empire 2014
Gladiator
The Lord of the Rings
X-Men: The Last Stand & X-Men: Days Of Future Past & X-Men: Apocalypse
Logan 2017
The Hobbit: The Battle of the Five Armies
The Dark Knight (2008)
Warcraft 2016
Kingsman: The Secret Service
Baby Driver
Mad Max: Fury Road
Mortal Engines
The King (2019) <<< Good Story!
Code 8 (2019) <<< Very new concept to me! Nice movie!
Shooting/Combat Kinda Movies
American Sniper
Blood Diamond
Fury
The Departed
Hacksaw Ridge
12 Strong
The First Purge
The Purge: Election Year
13 Hours: The Secret Soldiers of Benghazi
Inglourious Basterds
Zero Dark Thirty 2012
Lone Survivor 2013
Eye in the Sky (2015)
Anna 2019
John Wick 3
Hero (2002)
Shadow (2018)
Death Wish (2018)
Sicario
Sicario: Day of the Soldado
Den of Thieves 2018
The Raid: Redemption (2011)
6 Underground (2019) <<< Very entertaining movie! All characters were very good!
Fighting Movies
Brawl in Cell Block 99 <<< Nice gore fighting!
Never Back Down
Ong-Bak: The Thai Warrior (2003)
Undisputed 2: Last Man Standing
Ong Bak 2 (2008)
Boyka: Undisputed (2016)
Undisputed 3: Redemption (2010)
Blood and Bone (2009)
Ip Man (2008)
Ip Man 2 (2010)
Never Back Down 2: The Beatdown (2011)
Fight Club (1999)
Animation Hero Kinda Movies
WALL·E <<< Very nice movie!
The Chronicles of Narnia
Avatar 2009 <<< Nice animation!
Spider-Man <<< 1 Till 3 I liked the rest 4, 5 and the new one I don't!
Man of Steel
King Kong 2005
Frozen 2010
Night at the Museum 2006
Dawn of the Planet of the Apes 2014
The Great Wall 2016
Harry Potter <<< Old to new
Jungle/Adventure/Nature Kinda Movies
The Revenant
In the Heart of the Sea
The Lost City of Z <<< I like this movie, dunno y it received so much hate
Jurassic Park 1993
The Gods Must Be Crazy <<< My personal fav timepass movie XD
Jungle 2017 <<< anyone who is an adventure enthusiastic would love this movie
The Day After Tomorrow
Apocalypto (2006) <<< Jungle action movie, I like this movie
Western Culture Movies
The Hateful Eight
Django Unchained
12 Years a Slave
The Magnificent Seven 2016
Tombstone (1993) <<< Absolutely AMAZING. My expectations for western movies. Must see.
Outlaws and Angels (2016)
The Salvation (2014)
True Grit (2010)
Slow West (2015)
Bone Tomahawk (2015) <<< A bit gore, I like it!
Badland (2019) <<< Straight well directed western good one
Money/Business Related Movies
The Wolf of Wall Street <<< My all time fav
Dallas Buyers Club
Gold (2016)
The Big Short
The Founder 2016
Easy Watching Drama Movies
The Hitman's Bodyguard
Shaolin Soccer (2001) <<< Timepass, worth watching it! XD
Passengers 2016
The Imitation Game
The Pursuit of Happyness <<< Kinda sad, but I LOVED THIS MOVIE!
The Shawshank Redemption (1994) <<< long movie, but I liked!
Demolition 2015
The Ugly Truth 2009
Comedy Movies
Home Alone (1990) <<< My personal fav!
Religious Movies
The Ten Commandments 1956
The Message 1976
I'll update more a soon as I remember em!
Kindly use this thread as In checking on TheJoker's favorite movies list, If anyone wants to see peoples Recommendation, what they have seen and what their review is, Kindly check this thread: [DISCUSSION] What Are You Watching Or Have You Seen? All further chit-chat may rest there.