Hey, folks! Are you tired of being tracked and bombarded with ads while browsing? We've found the perfect solution for you!
Introducing Ghostery: a powerful, privacy-focused extension that not only blocks ads and trackers, but also reveals the hidden trackers on websites!
Get it here: https://www.ghostery.com/
https://chrome.google.com/webstore/detail/ghostery-–-privacy-ad-blo/mlomiejdfkolichcflejclcbmpeaniij/
Take control of your online privacy, enjoy a clutter-free browsing experience, and stay informed about who's trying to track you! Don't wait, try Ghostery NOW!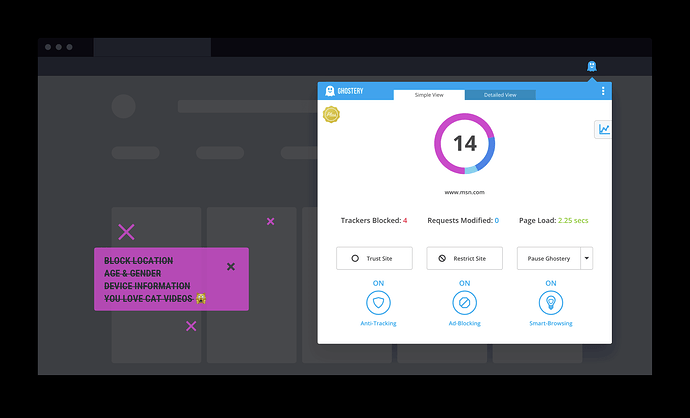 Happy learning!