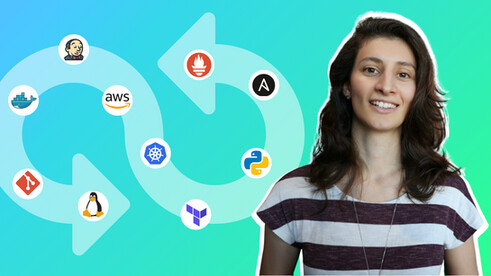 6-month program to start your career as a DevOps engineer
Who this Bootcamp is for:
Software Developers

System Administrators

Network Engineers

Cloud Engineers

Testing Engineers / QA
Download Method:
Go to base64 and decode the below hash code:
aHR0cHM6Ly9tZWdhLm56L2ZvbGRlci9RVEV6U1NqQSN1UF9PdFAycVk5cmUtYnRrQjRTRkR3

ENJOY & HAPPY LEARNING!
Appreciate the share & feedback! don't be cheap!
DISCLAIMER: No Copyright Infringement Intended, All Rights Reserved to the Actual Owner.
This content has been shared under Educational And Non-Profit Purposes Only.