Designs.ai is an online platform that uses proprietary AI technology to make design accessible to everyone. This means that even without design experience, you'll be able to create stunning marketing portfolios in less than 2 minutes with the help of our user-friendly interface and AI powered tools.
Create anything online in 2 minutes! Make a logo, video, social media banner, business card, flyer, mockup and more with AI.
The original Price is $99 Per month
For entrepreneurs and small teams that need advanced editing and professional templates
Number of team members: Up to 5 members
UNLIMITED number of projects within tools
UNLIMITED usage of 15 million stock images, videos, and audio files within tools
Shared monthly usable 123RF premium images (library of 150 million images). Use within: Videomaker, Designmaker : 20 images
Shared monthly usable Getty Images premium videos (library of 10 million videos). Use within: Videomaker: 10 videos
All the Below tools and Products are Also Included.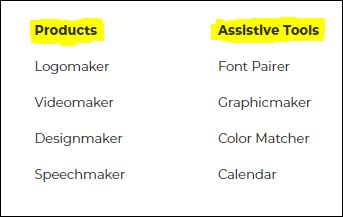 Payment Method: UPI, Paypal, Transferwise, and Skrill
Amount You Pay: $15 + $0.79 ( Paypal Tax) / 900 Rs
Refund Policy: All Account will work for 1 month, Refund Will be given only if failed to provide the account.
Account in stock: 12 Only
The first 3 Customers will get Pixlr premium Free 1 Month.
For faster communication ping me on telegram