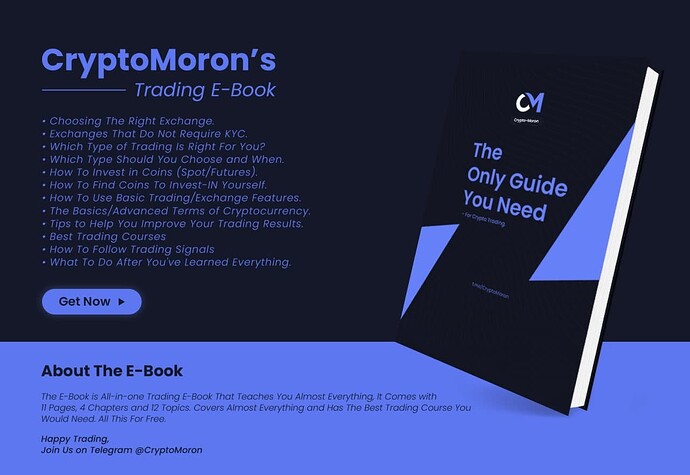 List of Contents
I. Open Your Crypto Exchange Account.
Choosing The Right Exchange.
Exchanges That Do Not Require KYC
II. Trading Types and Their Benefits.
Which Trading Mode/Type is Best For You?
Which Type Should You Choose and When
III. All About Coins and Exchange.
How To Invest in Coins (Spot/Futures)
How To Find Coins To Invest-in Yourself.
How To Use Basic Trading/Exchange Features.
IV. Everything About Crypto Trading.
The Basics and Advanced Terms of Cryptocurrency
Everything About TradingView (Indicators/Scripts).
Tips For Improving Your Trading Performance
Happy learning!