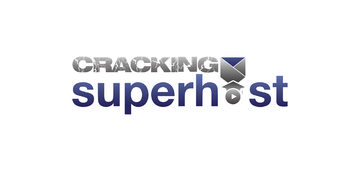 Cracking Superhost – How To Use Other People's Properties to Earn a Full-time Income on Airbnb… Without Buying. Learn How To Go From Zero To 100k.
In this training you will learn:
The best way to build a real estate portfolio
How to build a real estate empire 10x faster than anyone you know
Why most Airbnb hosts fail and how to avoid it
About Your Instructor
I help people start and grow profitable Short Term Rental Businesses
Are you wanting to improve your business or learn how to start your own short-term rental business?
My name is Sean Rakidzich and I help people create an automated short-term rental business using my system.
Course Curriculum
Welcome
Instruction Manual For Course
Welcome To Cracking Superhost
Intro
What is Airbnb?
Notes About The Course
Cost To Start
What you Will Need For This Course
Assess Property Potential
Property Acquisition
Welcome To The Property Acquisition Section
What You Need Before You Start
Do You Need A Website?
Where To Find Properties
Research – Supply
Research Demand
Research – Secret Shopping
Three Areas of Market Research In Review
The Script Intro
Script for apartments
The script for houses
How To Negotiate
Closers Crash Course Workshop (5 hours)
Setting Up Your Property
What To Do Before You Buy Your Furniture
Buying The Furniture
As it arrives
Bedroom
Kitchen
Interior Design and Beds Layout Tips
Yard
Utilities
Supply storage
Security and signage
Readiness Review
The Chad Salesman Course – Learn how to sell anything to anybody. You will also learn why you lose deals.
Unlike other sales courses, you will learn a completely unconventional and different approach so you can stand out from the pack and crush your quota.
Happy learning!