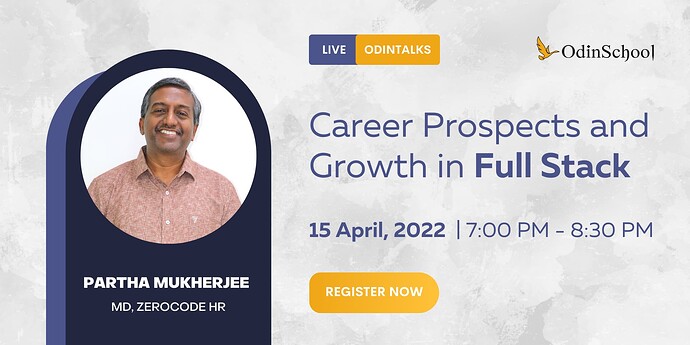 Analyse the Potential of Full Stack Developer Job Roles
Want to break into the coveted Full Stack Developer ecosystem but not sure about what it has in store for you?
Listen to Partha Mukherjee, Managing Director at Zerocode HR speak about career growth and potentials for aspiring Full Stack Developers!
Also engage in the interactive session at the end of the webinar!
Here's what you will learn:
The fundamentals of Full Stack Developer Roles
The career prospects in Full Stack Development
The growth opportunities for Full Stack Developers
Speaker: Partha Mukherjee (Managing Director at Zerocode HR)
Date & Time: 15th April (FRI) | 07:00 PM - 08:30 PM IST