Data Science MasterClass Program on Predict Employee Absenteeism using Logistic Regression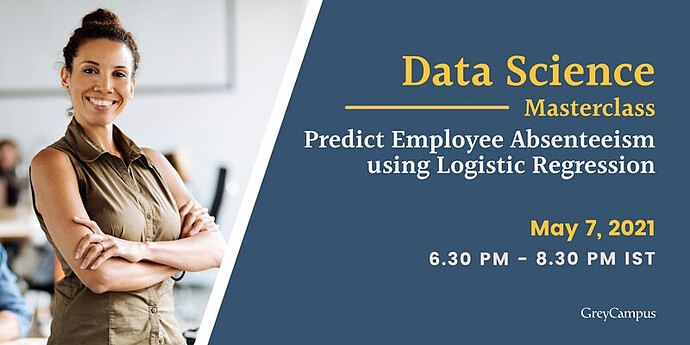 About this Event
The Goal: Predict the probability of an employee being absent on the basis of various metrics (health issues, personal issues, whereabouts, work load).
Tools Used: For this project, we shall use Python.
Prerequisites: While there are no prerequisites for attending this masterclass, prior coding experience will help follow the class. But if you are not a coder (yet), don't worry! A link will be shared via email of the recording in case you missed it.
Learning Outcomes: You will understand the key steps in the Data Science process such as data cleaning, data exploration, and data visualization. You will learn to implement an appropriate Machine Learning algorithm and gain deeper insights in the given dataset.
Date: 7th May, 2021
Time: 6:30PM - 8:30PM IST
Anonymous Contributor, Srinivas Soma
ENJOY & HAPPY LEARNING!