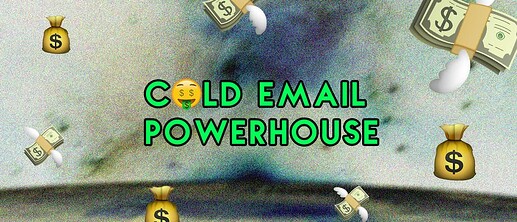 Let's be honest everybody wants to get rich fast - but it's f-cking hard
So we have the next best thing - get rich at medium speed.
If you could send 10 000 emails a month and
5000 people open your email.
500 people respond to your message
50 of them want to hear from you
25 people actually show up
5 companies pay you $2K
You make $10K
We'll show you how to set-up a system like this in 1-2 hours.
And then it will run automatically and make your inbox look like this.
Happy learning!