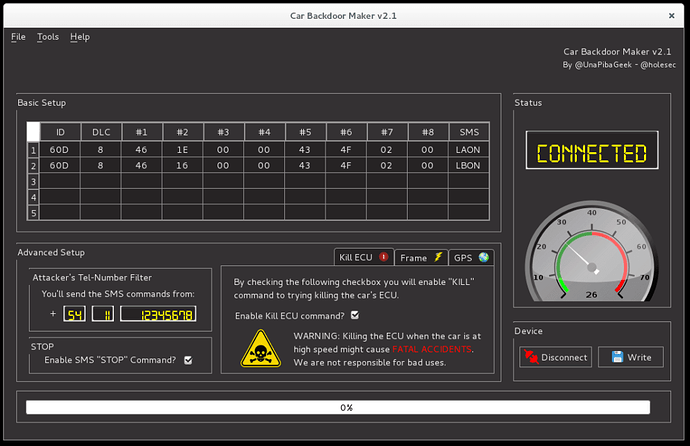 Car Backdoor Maker
The Car Backdoor Maker is a software for making attack templates and load them into The Bicho.
Before starting, please read how to Get The Bicho hardware.
Screnshot
Install and Usage
This project has its wiki where you will find the following useful documentation:
Disclaimer
We are not responsible for bad uses.
Authors
GitHub: