Black leecher is a multi-function tool. It has many options and capabilities. You can grab any kind of proxies with this tool. You can also check your proxies. It has a combo manager by using that manager you can remove the duplicate, check for private combos, md5 decrypter, mail: pass to the user: pass, etc. The next option is Credit Card with this option you can create, check bin, or credit card file. It also has a NordVPN checker that works fine but doesn't have a capture feature.
Elite / Anon Proxy Grabber
Proxy Checker
Antipublic Checker
MD5 De-Hash
Combo Tools
Nord VPN Checker
CC Gen
Black Leecher NordVPN checker
PROXY GRABBER :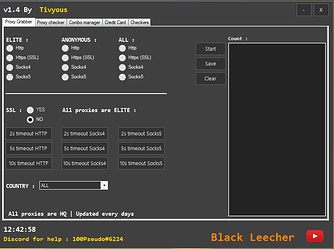 PROXY CHECKER :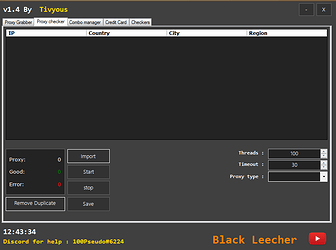 COMBO MANAGER :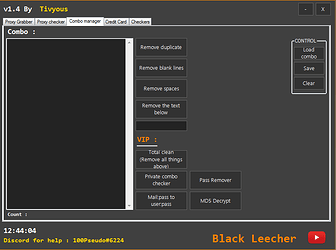 CC GEN AND CHECKER :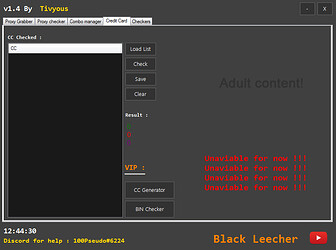 CHECKERS :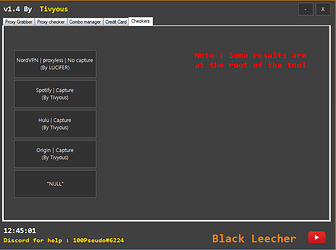 (Always use VM to test such things)
ENJOY & HAPPY LEARNING!