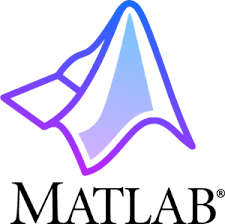 Awesome Matlab | Massive Resources & Guide For Developers | Beginners To Pro

Awesome MATLAB
A curated list of awesome MATLAB guides, books, courses, toolboxes, applications, software, and awesome resources to become a developer.
Content Table:
3rd Party Commercial Toolboxes
Artificial Intelligence and Machine Learning
Computational Mechanics
Cool
Database Management
Geospatial
Games
Hardware
High Performance Computing in MATLAB
Image Processing and Computer Vision
Interfacing with other languages
Interfacing with other programs
Learning MATLAB
Model Reduction
Making Figures
MATLAB-like environments
Miscellaneous Free Toolboxes
Optimization
Statistics
Resources
Websites
Blogs
Books
Reference Cards
Social Media
MOOCs
Tips and Tricks
Awesome Matlab resources & Guide
3rd Party Commercial Toolboxes
High quality commercial toolboxes from organisations other than MathWorks
Multiprecision Toolbox for MATLAB - This toolbox equips MATLAB with a new multiple precision floating-point numeric type and an extensive set of mathematical functions that are capable of computations with arbitrary precision.
MOSEK Optimization Tools - The MOSEK tools provide access to the powerful MOSEK optimization solvers from inside the MATLAB environment either by a classical Toolobx or by the modern object-oriented API Fusion.
FEATool Multiphysics - Finite Element FEM Simulation toolbox for Matlab and Octave featuring an easy to use GUI, integrated CAD, geometry, grid generation, solvers, and postprocessing functionality.
Artificial Intelligence and Machine Learning
Computational Mechanics
GIBBON - An open-source (get the source here) MATLAB toolbox for computational (bio)mechanics, computational geometry, image segmentation, meshing, lattice structure creation, and finite element analysis (by linking with the open source package FEBio and the commercial package ABAQUS).
Cool
Fun projects that make you say 'Cool!'
Database Management
Toolboxes for managing data
Games
Fully playable games developed in MATLAB.
2048 - 2048 is a game originally created by Gabriele Cirulli. This is a MATLAB implementation of the game.
Flappy bird - As one of the most popular games on app stores before being taken down, Flappy Bird does not need any further introduction. Now, it has come back alive, on MATLAB.
Geospatial
TopoToolbox - TopoToolbox is a MATLAB program for the analysis of digital elevation models (DEMs). It's free and open source.
Hardware
High Performance Computing in MATLAB
MATLAB on the NVIDIA GPU Cloud - Running MATLAB on the NVIDIA GPU Cloud.
Parallel Computing Toolbox - Mathworks Toolbox. Provides support for various parallel programming paradigms to scale MATLAB to 1000s of CPU cores and GPUs. Also helps make maximum use of your laptop if that's the only hardware you have.
Image Processing and Computer Vision
Model Reduction
Interfacing with other languages
Interfacing with other programs
MATLAB QuickLook - QuickLook preview generator for MAT files. This shows the contents of your MAT files in Finder. The binary is only compatible with 64 bit OS X.
MATLAB-git - A thin wrapper to call git from within a MATLAB console.
Learning MATLAB
Making Figures
Third-party tools to produce publication quality figures.
Using MATLAB in other environments
MATLAB-like environments
GNU Octave - GNU Octave is a high-level interpreted language, primarily intended for numerical computations. It can run many MATLAB programs unmodified.
Scilab - Scilab is free and open source software for numerical computation providing a powerful computing environment for engineering and scientific applications.
MathScript - MathScript is an interpreter for MATLAB® code for the LabView programming language.
Miscellaneous Free Toolboxes
High quality free toolboxes in subject areas that don't yet have their own section
Optimization
Manopt Free toolboxes for optimization on manifolds and matrices.
Statistics
FSDA Toolbox - FSDA (Flexible Statistics and Data Analysis) extends MATLAB and the Statistics Toolbox for the robust analysis of data sets affected by different sources of heterogeneity.
Resources
Where to discover new MATLAB resources.
Websites
Blogs
Books
Reference Cards
Social Media
MOOCs
Massive open online courses.
Tips and Tricks
Awesome Matlab resources & Guide
Awesome Matlab - A list of awesome Matlab frameworks, libraries and software.
Awesome MATLAB & Simulink Hackathons - This repository is a resource center for hackathon participants!
MATLAB Guide - A guide covering MATLAB including the applications and tools that will make you a better and more efficient MATLAB developer.
ENJOY & HAPPY LEARNING!
Appreciate the share & feedback! don't be cheap!