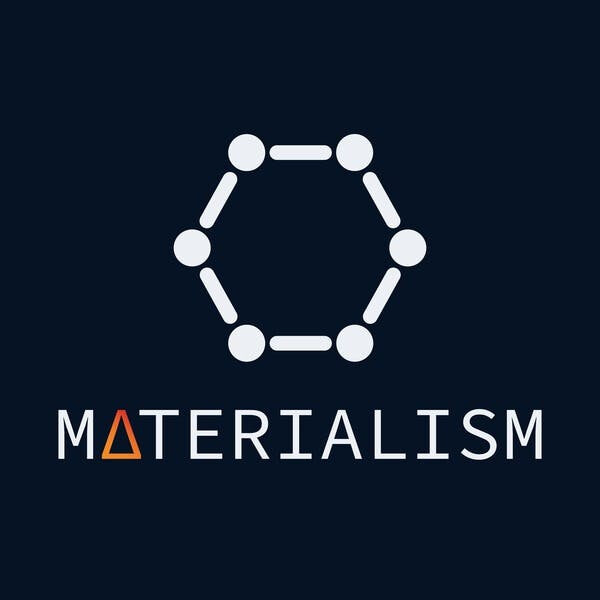 Awesome Materials Informatics
The novel discipline of materials informatics is a junction of materials, computer, and data sciences. It aims to unite the nowadays competing physics- and data-intensive efforts for the most impactful applied science, that transformed our society in the 20th century.
Contents
Software and products
Cloud simulation platforms
Machine-readable materials datasets
Standardization initiatives
Similar compilations
Software and products
Cloud simulation platforms
AiiDA lab - Web platform & GUI for AiiDA in the Cloud (cf. AiiDA framework)
Exabyte - Materials Modeling 2.0 (proprietary cloud engine from Silicon Valley).
MatCloud - Cloud-based computational infrastructure of the Chinese Materials Genome Project.
Materials Square - Ab initio and CALPHAD simulations cloud from South Korea.
Machine-readable materials datasets
AFLOW - Flow for Materials Discovery repository (cf. AFLOW framework).
ATB - Automated Topology Builder and Repository.
AtomWork and AtomWork-Adv - Data platform of NIMS, Japan (based on the PAULING FILE experimental database).
Baikov Institute of Metallurgy and Materials Science - Russian databases.
CascadesDB - Molecular dynamics simulations of collision cascades, by the International Atomic Energy Agency.
Catalysis Hub - Web-platform for sharing data and software for computational catalysis research.
cccbdb - Computational Chemistry Comparison and Benchmark Database.
CCDC - Cambridge Crystallographic Data Centre (partly proprietary).
Citrination - AI-Powered Materials Data Platform (partly proprietary).
CMR - Computational Materials Repository (cf. ASE framework).
COD - Crystallography Open Database (including theoretical database).
ESP - Electronic Structure Project.
HybriD3 Materials Database - A comprehensive collection of experimental and computational materials data for crystalline organic-inorganic compounds.
ICSD - Inorganic Crystal Structure Database (partly proprietary).
JARVIS - Joint Automated Repository for Various Integrated Simulations (NIST).
Khazana - Repository for data created in atomistic simulations, features also the polymer genome.
Materials Cloud - A Platform for Open Materials Science (cf. AiiDA framework).
Materials Genome Engineering Databases of China - National integration platform (cf. MatCloud).
Materials Project - Computed information on known and predicted materials (cf. Pymatgen framework).
MDF - Materials Data Facility, a set of data services built specifically to support materials science researchers.
MPDS - Materials Platform for Data Science (based on the PAULING FILE experimental database, partly proprietary).
MPOD - Material Properties Open Database.
MSE - Test Set for Materials Science and Engineering.
nanoHUB - Place for computational nanotechnology research, education, and collaboration.
NoMaD - Novel Materials Discovery, Repository and Laboratory.
NREL MatDB - Computational database of thermochemical and electronic properties of materials for renewable energy applications
Organic Materials Database - Electronic structure database for 3-dimensional organic crystals (Nordita).
Open Materials Database - Materials-genome-type repository from ab-inito calculations (cf. httk framework).
OpenKIM - Repository of interatomic potential implementations and computational protocols for testing them.
OQMD - Open Quantum Materials Database (cf. qmpy framework).
Phonon database at Kyoto university - Computational phonon band structures, density of states and thermal properties.
Pitt Quantum Repository - Molecular properties predicted from quantum mechanics.
ROD - Raman Open Database.
Standardization initiatives
Similar compilations
License
Source: GitHub
ENJOY & HAPPY LEARNING!