I am using a script to collect free cryptocurrency from 45+ crypto sites every hour automatically since a few days and its working great for me so i thought of sharing it with you guys . it also bypasses hcaptcha on those sites
Required:
Pc or RDP

Chrome or Firefox or any chromium based browser

A working brain
Installing the script :
Install tampermonkey extension for running the scripts [Download link]

Install autoclaim and hcaptcha bypasser userscripts [Hcaptcha bypasser install link] || [autoclaim faucets script install link]
Setting up the script :
First of all you need to open this link in a new tab then you will see a dashboard with a list of faucet sites like this: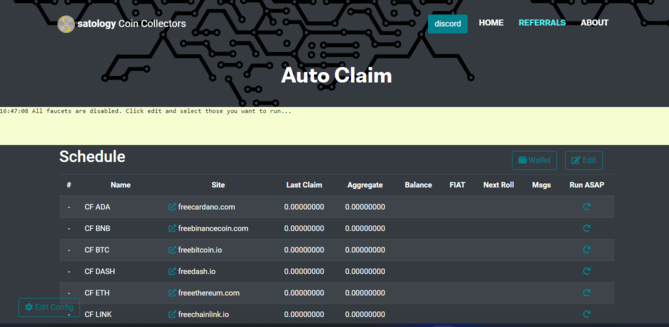 author of script has included his refferal links to the faucet sites in the dashboard but you can sign up without those links if you want or just login to your existing accounts on faucet sites you want to automate rolls
After signing up / logging into the desired faucet sites click the edit icon and select sites you want to automate rolls on and hit save button :

Now just leave this tab open on your browser and it will automatically collect free rolls for you !
Happy learning!