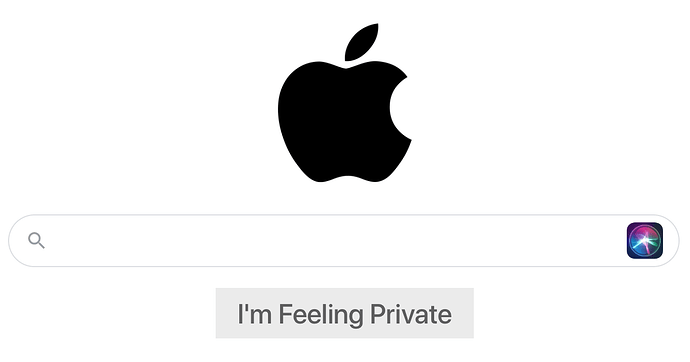 An anonymous reader shares a report from Coywolf News, written by Jon Henshaw:
For several years, it's been reported that Google pays billions of dollars to Apple to remain the default search engine on Safari for iOS, iPadOS, and macOS. The deal ensures that iPhone, iPad, and Mac users search with Google when they use Safari. That is unless they manually change the default search engine in Safari's preferences. The deal between Apple and Google may be coming to an end soon. In July 2020, Reuters reported that the U.K. Competition and Markets Authority was taking aim at the deal. If the U.K. regulators take action, there may be a ripple effect from the European Union, which has a history of going after Google for anti-competitive behavior. Regulators in Europe may force Apple to remove Google as the default search engine and have users choose which search engine they want to use when they first launch Safari.
Regulatory pressure, a contentious relationship with Google, and the maturation of Apple's Siri and iCloud are presenting an opportunity for Apple to create and launch a search engine. There are several signs right now that indicate Apple may be doing just that:
- Apple doesn't need Google's money: Apple is now the world's most valuable company. They may want the money Google gives them, but they don't need it.
- Apple is pouring resources and money into search: Apple is investing heavily in search, as shown in their job postings for search engineers. The job listings reveal they incorporate AI, ML, NLP, and more into all of their services and apps.
- iOS and iPadOS 14 beta bypasses Google Search with Spotlight Search: It's not clear if Apple uses Bing anymore, as results are labeled only as Siri Suggestions. It is clear that Apple has started to return search results within Spotlight Search and is completely bypassing Google altogether.
- Apple recently updated its Applebot web crawler page: In July 2020, Apple published a significant update to its About Applebot support page. The additions are very similar to the details Google provides to webmasters and SEOs. Here are the changes they made to the Applebot support page: Added how to verify traffic from Applebot; Expanded details on the Applebot user agent, including differences between its desktop and mobile version; Expanded robots.txt rules; Added a section stating that they don't just crawl HTML, but also render pages similar to Google; and Added a section on search rankings and the factors that affect how it ranks web search results.
- Applebot has been busy crawling sites: Checking my server logs on WP Engine revealed that Applebot had been regularly crawling my sites daily, something I haven't noticed until now.