Because it is new update of this forums ads

@SaM Plz disable annoying adds or tell any software to get rid of them

This has been resolved!
Now ads won't appear on mobile phones.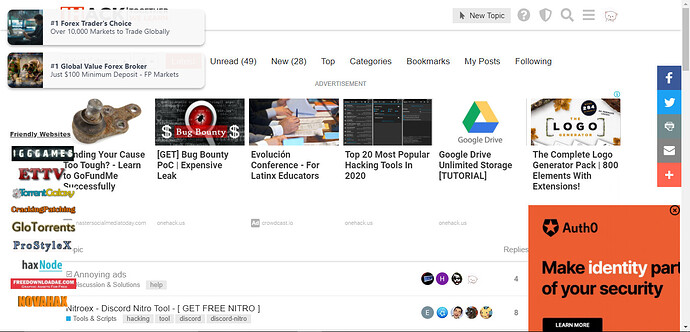 full page is covered with ads from left to right ,bottom to up…I understand your concern that u guys work so hard to keep this site alive and also share good content but please reduce atleast those upper left annoying ads This is a simple request
Yes, Recently we started getting more adds
because you allowed the notification
Ok, we will update the ad today, from tomorrow onwards you'll see the ad after a min of its closing.
Left side upper corner, 1 min = 2 ads + No ads for mobile phones.
Rest ads are closable.
Really Annoying


I thought it was my phone yesterday. Good to know I wasn't the only one seeing them. Have you guys discussed maybe a paid subscription that comes with no ads? It will help pay the bills and if people don't want to see the ads they just pay a small fee.
@SaM please look into it, I was about to bring this concern to you, I'm glad someone did it!
Once i'd clicked that link ,while my family was there ,
Played automatically sound,
"If you are not 18+ do not enter" by a sexy girl
No you are wrong. This is not by notifications this is by default
Guys plz add more ads I can see some content plz hide this also with ads.