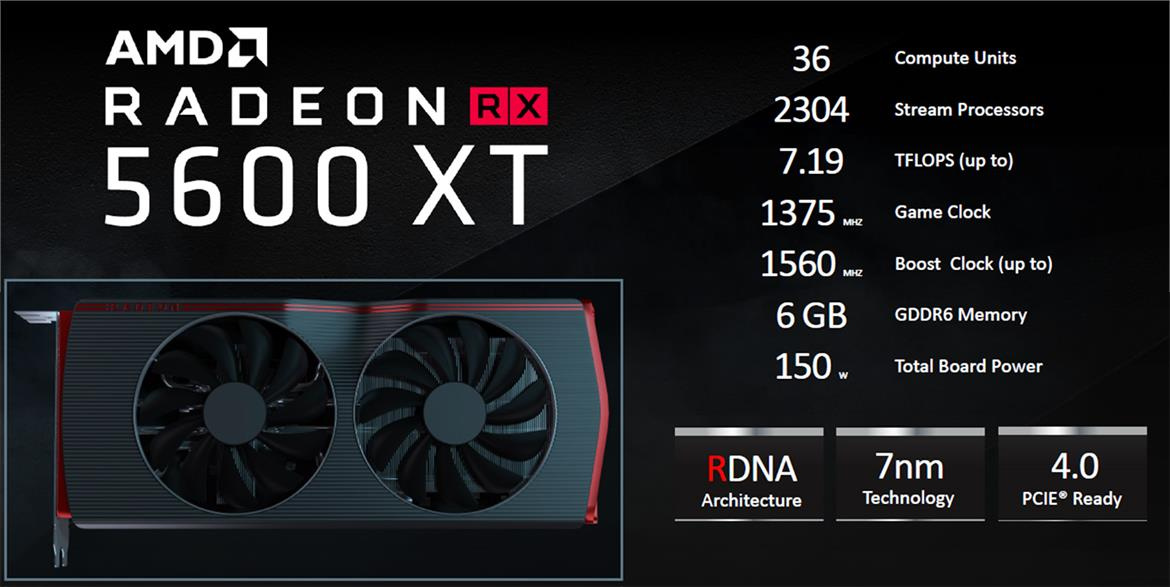 AMD's Radeon RX 5600 XT is outfitted with 36 compute units, with a total of 2,304 stream processors and is essentially a Radeon 5700 spec GPU with 2GB less GDDR 6 memory (6GB total) and a narrower 192-bit interface, versus Radeon RX 5700's 8GB, 256-bit config.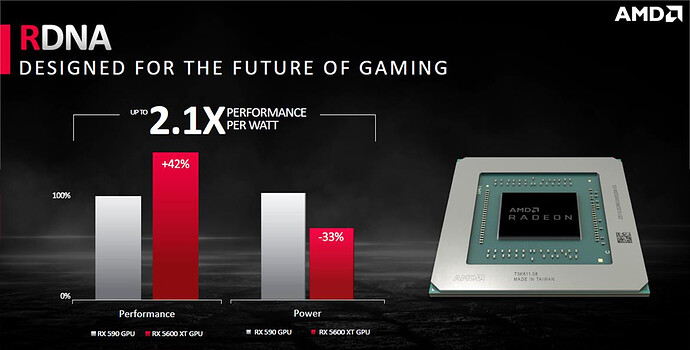 HotHardware took a Sapphire Pulse Radeon RX 5600 XT around the benchmark track and this card has a BIOS switch on-board that toggles between performance and silent/quiet modes. In performance mode, the card has a 160W power target, 14Gbps memory data rate, a Boost Clock of 1,750MHz and a Game Clock of 1,615MHz.
It's time to upgrade your GPU - RX 5600 XT
In silent/quiet mode, things are a bit more tame with a 135W power target, 12Gbps memory, and 1,620 MHz/1,460MHz Boost and Game Clocks, respectively.
In the gaming benchmarks, the new Radeon RX 5600 XT is generally faster than NVIDIA's GeForce RTX 2060 overall, with the exception of a few titles that are more NVIDIA-optimized and in VR. Though it lacks the capability for hardware-accelerated ray tracing, the new AMD Radeon RX 5600 XT weighs in $20-30 less than NVIDIA's closest competitor and offers similar if not better performance.*
Call 911! The RX 5600 XT just murdered the GTX 1660 Ti