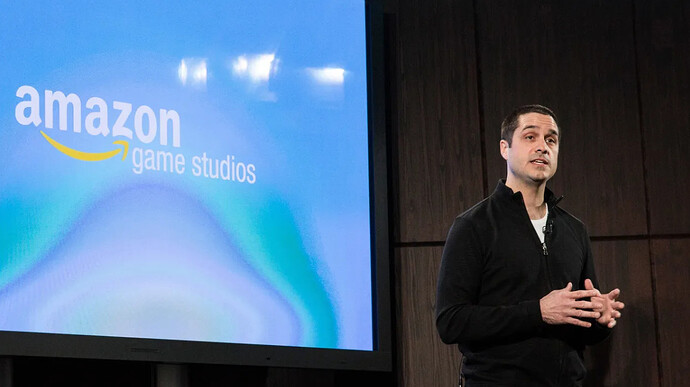 In recent years Amazon has become a major force in television and film, so we have seen that the company can succeed in generating popular mass entertainment. Why is the company struggling so badly with games? Discussing the question with people involved with Amazon Games, some common themes emerge. From a report:
"We're bringing a lot of Amazon practices to making games," Mike Frazzini, Amazon's vice president for game services and studios, told me in March. That isn't working because video games are fundamentally a creative endeavor, not the sort of purely quantifiable mass consumer product or service that Amazon knows how to make. No less than great novels or films, great top-end games cannot be created through user data requirements, A/B testing, behavioral analytics, user surveys and iterative critiques by departments ranging from security to finance. Yet games must jump through all those hoops at Amazon, according to people in a position to know. That product development sensibility can work for chintzy mobile games that are made to extract as much money as possible from players but does not work in creating multibillion-dollar long-term franchises that generate not just revenue but emotional loyalty. Instead, thinking of games like tech products just leads to watered-down games without a strong point of view or creative direction.
For example, Amazon executives told me that while designing Crucible they solicited private input from hundreds of streamers and esports figures – people who play video games for a living and definitely know fun when they feel it. So how could the company ingest that input and still churn out a mediocre product? Turns out, the questions Amazon asked the game pros were generally incremental – "Which weapon do you prefer?" "What classes and enemies do you enjoy?" – rather than stepping back and asking, "Does this overall concept work?" That's why Crucible can feel like it was put together with bits and pieces of other successful games, rather than forging a strong vision of its own. The entire structure of most successful game publishers is built around protecting and insulating the creative people – writers, artists and designers – from the business. Take-Two does not tell Rockstar what the story of the next Grand Theft Auto should be. Mike Morhaime spent decades shielding the creative engine at Blizzard Entertainment from various corporate owners as Blizzard created StarCraft, Warcraft and Diablo – iconic franchises all.
Many precincts of the entertainment business are run by financial professionals, but the successful ones – whether in television, music, film or games – learn to let the creative people create. "Amazon is run not even by finance guys but by tech guys who instead of putting their creatives outside the bubble and protecting them from the culture, hired them into the bubble and expected them to work within that confine," said one person involved with Amazon's game efforts. "Amazon culture is great for product, horrible for creative endeavors." It is impossible to imagine Jennifer Salke, head of Amazon Studios, issuing her own version of Frazzini's pronouncement: "We're bringing a lot of Amazon practices to making movies." That is because when it comes to film and television, Amazon lets people with deep industry experience run the show and acquire projects being made by outside professionals. Salke was president of NBC Entertainment before joining Amazon two years ago. Her boss, Mike Hopkins, who joined Amazon in February, was previously chief executive of Hulu and chairman of Sony Pictures Television. Frazzini, meanwhile, had no significant game industry experience before joining Amazon.