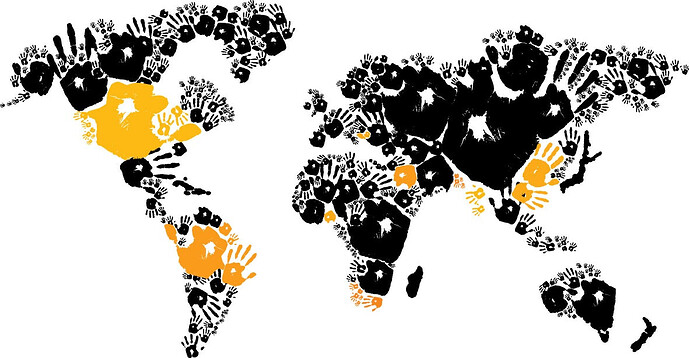 All Human Knowledge
All Human Knowledge
Astronomy
Biology
Film and videos
Geography
GLAM
Literature, languages and publications
Music
People
Photography
Software
Social media
Knowledge preservation
Other
Contributing
Astronomy
According to ESA, the number of galaxies in the observable universe is 2×1012 (two trillion) and as many as 1×1024 stars (more stars than all the grains of sand on planet Earth).
Guide Star Catalog - GSC-I contains 19 million stars with apparent magnitudes of 6 to 15. GSC-II is an all-sky catalog of 2 billion stars and galaxies.
Messier Catalogue - A set of 110 astronomical objects catalogued by Charles Messier.
New General Catalogue - A set of 7,840 deep-sky objects compiled by John Louis Emil Dreyer.
Biology
According to Catalogue of Life, there are 2.2 million species on the planet known to taxonomists as of 2019.
Some related inactive projects are All Species Foundation, Tree of Life and The Plant List.
Film and videos
IMDb - A database with 5.9 million titles (including episodes) and 9.9 million personalities. (Download)
Vimeo - It contains over 40 million videos.
YouTube - Over 500 hours of video content are uploaded to YouTube every minute.
Geography
GLAM
Literature, languages and publications
According to Google there are 129,864,880 books (considering all editions separately).
Music
Jamendo - A community of over 42,000 artists and more than 600,000 tracks.
People
Find a Grave - A database of cemetery records, over 152 million burial records and 75 million photos.
Photography
Flickr - It hosts more than 6 billion images as of 2011.
Geograph Britain and Ireland - Archive of over 5 million geographically located photographs of Great Britain and Ireland.
Wikimedia Commons - A collection of 57 million freely usable media files to which anyone can contribute.
Social media
Software
GitHub - 32 million public repositories.
Google Code Archive - It contains over 1.4 million projects.
Software Heritage - It holds over 91 million software projects, with an archive of over 6.4 billion unique source files as of 2020.
Some related inactive projects are Gitorious and Google Code.
Knowledge preservation
Other
Natural History - A book about the whole of the natural world in Latin by Pliny the Elder, a Roman author and naval commander who died in 79 AD. (Vol 1) (2) (3) (4) (5) (6) (All)
Etymologiae - An etymological encyclopedia, which summarized and organized a wealth of knowledge from hundreds of classical sources, compiled by Isidore of Seville (c. 560–636) towards the end of his life.
External links
Source: GitHub
ENJOY & HAPPY LEARNING!