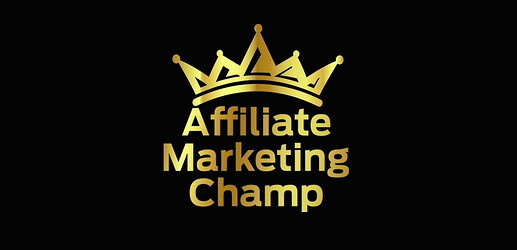 Affiliate Marketing CHAMP Video Course + MENTORSHIP by Odi Productions
EVERYTHING You Need to GET STARTED and SUCCEED with Affiliate Marketing! Includes Mentorship from Odi Productions (24/7 Direct Messaging Assistance)
HERE are the Lessons You'll Learn:
WHAT Affiliate Marketing is and WHY it's the BEST Online Business Today! (Watch FREE Below)
The BEST EXAMPLES of SUCCESSFUL Affiliate Marketing in the Real World.
STEP BY STEP PLAN on How to Start a Successful Affiliate Marketing Business
The MOST PROFITABLE NICHES in Affiliate Marketing REVEALED! (Game-changer)
How to RANK on the FIRST PAGE of YouTube AND Google TOP SECRET (Worth the price of the course alone)
A SECRET Paid Traffic Source that will TURBOCHARGE Your Results (for little $ too)
How to CREATE an Affiliate Marketing WEBSITE from Scratch in 1 Hour (Sooo easy)
How to Create a FACEBOOK AD for Affiliate Marketing
How to Use CLICKFUNNELS, the

#1

Tool for Affiliate Marketers
EMAIL MARKETING 101 - STEP by STEP Setup and Templates!
My TOP 5 MISTAKES with Affiliate Marketing (Wish I knew when I got started…)
Happy learning!