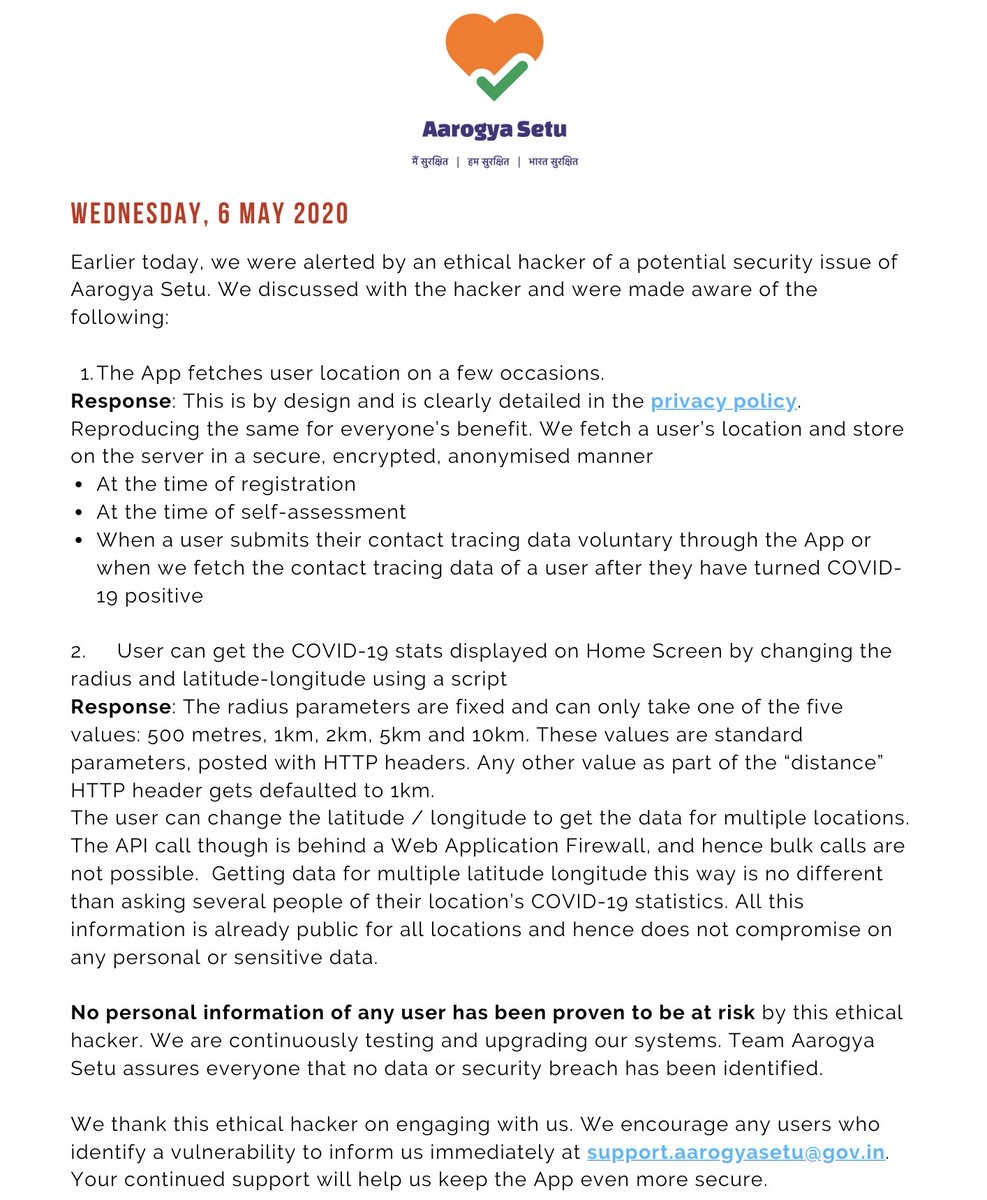 French ethical hacker Robert Baptiste, who goes by the name Elliot Alderson on Twitter, has yet again found a flaw in the Aarogya Setu, a mobile application developed by the Indian government to trace the spread of Covid-19 among the population.
According to Baptiste, anyone with the right technical know-how can find out the Covid-19 status of a given area by exploiting a flaw that allows users to set a location within the Aarogya Setu application. Using the flaw, Alderson was able to find that five people each in the Prime Minister's Office (PMO) and defence ministry who had reported that they were feeling unwell today (May 06).
The cybersecurity expert also said that inside the Indian Parliament, an individual updated their status to infected while two people said they were feeling unwell. He also found that two people had selected the unwell option inside the Indian Army headquarters in New Delhi.
Inc42 has written to the team working on Aarogya Setu for a response. We would be updating the story as soon as there's a response.
Quick Summary in Elliot Alderson's medium.com page