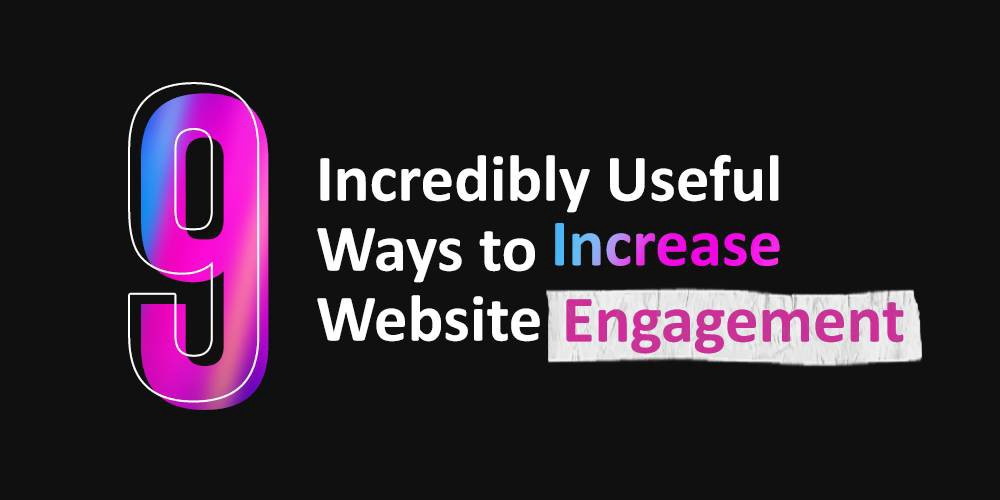 In today's digital world, website engagement cannot be ignored as customer experience plays a key role in terms of brand loyalty. Businesses in the UAE now should focus more on strategic planning to engage and convert users once they land on their website.
1. Increase Time on Pages
Genuine buyers usually spend an average of 2:47 on the website. The common mistake that businesses make is that they don't follow the promise made in their communication due to which sessions don't last long. Understanding the intent of the customer, flow of the website, valuable content and speed are highly important to make your users stay. To ensure maximum retention of traffic, captivate users with rich content, interactivity and ultra-intense UX.
2. Embrace Simplicity
Using a minimalist approach in UI smooths out the kinks in the experience. Embracing the "less" can help you convert "more". Some key points to consider when starting from starch or redesigning your website are the following: -
· Simple layout
· Limited CTAs, widgets, boxes, & pop-ups
· Well defined menus & navigation
· Max use of white spaces
3. Be Consistent
Ensure that the customer journey is smooth and consistent across channels by offering a relevant and personalized process. Incorporate similar products to ensure better engagement .
4. Offer Giveaways & Incentives
To increase engagement, businesses should do contests, offer giveaways and give incentives. Over 81% of buyers would consider a purchase if they found a great offer or discount.
5. Understand Consumer Psychology
Drill down to the root cause of people not converting. It can either be the use of certain colors, CTAs, user behavior below & above the fold and pop-ups/forms filling rate.
6. Optimize for Search and Voice
To improve engagement work on internal linking, category page-level optimization, blog maintenance and high-value link acquisition.
7. Use Strategic Conversion Hooks
Leverage a two-step opt-in form to get users interested in learning more about your offering by filling out the required details.
8. Think Mobile-First
Optimizing your website for mobile is not optional rather important in this digital age of easily accessible smart devices. Ensure that buttons are easily tapped and the overall experience is optimized for mobile devices.
9. Constantly Improve
Always consider data and analytics to improve website engagement. Being able to engage at scale, there are least chances that you'll miss out on huge revenue opportunities. Encouraging repeat purchases and growing your customer lifetime value is dependent on how good you understand your data and make necessary adjustments. Compare different performance metrics such as click rates and conversion rates to improve as you go.
Let Dubai's Top Digital Media Help You Engage Your Audience
Website engagement is everything if you're a brand trying to retain a loyal audience. We at Bester Capital Media with our AI-infused tools to gauge user engagement help you generate tangible results within months of implementation.
To request free consultation, connect today: — https://bestercapitalmedia.com/contact
HAPPY LEARNING!