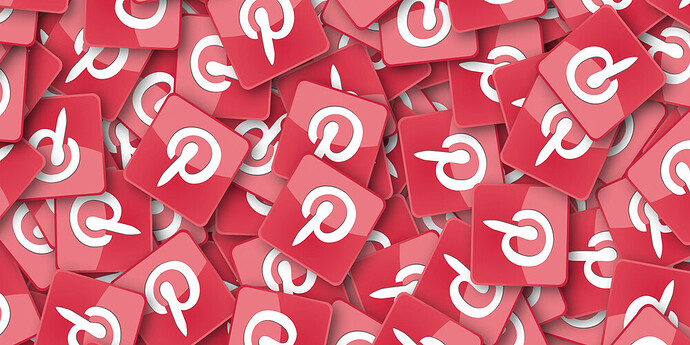 Pinterest is one of the most underrated social media platforms, which — if done right — can help you drive engagement and traffic to your blog, product, or website. According to Statista, Pinterest is the fifteenth most popular social networking site with more than 416 million active users as of July 2020.
That is why Pinterest is usually an important part of any marketing strategy. But when you are managing multiple social media channels, it is common to waste hours doing the same job or posting content to different channels. Fortunately, there are tools that help you get productive being a digital marketer. (Source: hongkiat)
In this write-up, I am going to introduce you to 70+ free Pinterest tools that help you improve efficiency and save time being a digital or social media marketer. These tools help you with a variety of tasks including but not limited to looking for new and trending topics, posting or scheduling Pins, growing and managing followers, analyzing your Pinterest account and followers, and more.
Pinterest Tools to Discover Content & Trending Topics
BuzzSumo. Helps you find content ideas, check insights for social platforms, and identify potential influencers to market your products and services.
ContentGems. A unique content discovery engine for identifying trending topics through advanced searches and custom sources to curate best content.
Google Trends. A tool by the search giant Google for analyzing search trends across Google Search and YouTube for finding and analyzing trending topics.
Pinterest Tools to Create and Edit Pins Images
Adobe Illustrator. A powerful vector graphics editor for creating and editing vector arts such as icons, logos, sketches, typography, and more.
Adobe Lightroom. A companion app for Photoshop for managing large libraries of images and organizing them automatically using image metadata.
Adobe Photoshop. A powerhouse image editing tool for editing and enhancing images in all possible ways, making it very handy for editing images.
Adobe Spark. Another application from Adobe that helps creating graphics for social media and making short videos and websites, unlike others.
Canva. A popular tool for creating beautiful graphics for any purpose. Supports creating banners, documents, posters, presentations, and a lot more.
Crello. A simple online image editor for creating and editing designs like cover photos, post images, logos, animations, and more using templates.
Easel.ly. Another simple graphics tool to create and share beautiful visuals like infographics and posters without design experience via templates.
Easil. An easy, drag-and-drop tool to create beautiful visual content. Features high-quality Story Templates to quickly create multi-purpose visuals.
Fotor. A popular online picture editor and designer tool for creating and editing graphics. Features many everyday editing tools like filters and stickers.
GIFMaker.me. An easy-to-use tool for creating GIFs from images or videos. Also supports reengineering GIFs back to images (frames) for editing them.
GIMP. A powerful, open-source image editing tool like Photoshop which works for many graphic professionals. Potentially hard to use for beginners.
Gravit Designer. Another vector graphic designer tool like Illustrator. Lets you create drawings, icons, illustrations, logos, and a lot more.
Infogram. An easy-to-use chart and infographic maker. Helps create beautiful infographics as well as charts, maps, and reports for your Pins.
Over. A beautiful mobile app to create stunning graphics and visuals. Features tons of fonts, graphics, images, videos, and templates to help you.
Pablo. A design tool by Buffer that lets you create superb-looking images for social media platforms with ideal sizes for each including Pinterest.
Page2Images. A simple tool to create screenshots or thumbnails of web pages.
Phonto — A free mobile app to add beautiful, customizable text over your photos.
PicMarkr — A free tool to add watermarks to your pictures for branding them.
PicMonkey. An easy but powerful image tool for creating logos and social media graphics. Also supports creating photo collages and more.
Piktochart. Another tool to create awesome-looking photos, infographics, posters, presentations and reports, etc. without any design experience.
PinThemAll — A simple tool to create collages and quoted and striped photos.
Pixlr — A powerful, premium online photo editor for editing or enhancing images. Supports working with most image formats including PSD (Photoshop).
Repix — An inspiring photo editor for enhancing images to stunning photos.
QuotesCover — A simple online quote maker for creating quick images for Pins.
Quozio. Another tool to turn meaningful words and/or quotes into images.
Snagit — A simple screen capture or screenshot tool for Windows and macOS.
Snappa — Another online graphic tool for creating and publishing social graphics.
Snapseed — An image editing tool by Google that helps create stunning visuals.
Stencil — An easy-to-use online editing and design tool for creating graphics.
TinEye — A reverse image search engine to help find similar images or sources.
Venngage — A free infographic maker with handy features and lots of templates.
Visually — A premium visual content maker for quickly creating social graphics.
Word Swag — An easy tool to create images from any quotes, words, and text.
Pinterest Tools to Post, Re-post, and Schedule Pins
Buffer — A popular set of social media tools to help you build and grow your audience. Includes features to publish and schedule posts and more.
Coschedule — A featureful marketing solution that helps you to write better headlines, create better content, and publish them per calendar plan.
Fan Page Robot. A marketing automation toolkit that helps you create posts and publish them to Pinterest with minimal effort and planning.
HootSuite — Another popular and powerful suite of tools for social media marketing. Features creating content, publishing, and scheduling them.
Later — A visual marketing platform that helps you to plan, publish, and schedule Pins to your account and measure their success using its dashboard.
PinPinterest — An automation marketing tool for publishing/scheduling Pins.
Sendible — Another set of social media management tools that assists in planning your content strategy and publishing or scheduling them for later.
SocialPilot — Another featureful tool for social media scheduling, marketing, and analytics that helps you plan and publish your content to Pinterest.
Sprout Social — Another set of social media management tools. Features many tools to improve your content, publish them, and analyze results.
Tailwind — A powerful scheduling and analytics tool for Pinterest. Helps you to build relevant content, post or schedule them, and engage your audience.
ViralTag — Yet another social media marketing tool for sharing graphics and posts to Pinterest. Helps publish to many platforms, like others here.
Viralwoot — Yet another social media management tool for scheduling and managing your Pins on Pinterest, like the other tools here.
Pinterest Tools to Grow and Manage Followers
Gleam — Helps build campaigns and run contests and sweepstakes on Pinterest.
Loop88 — Helps you create beautiful, engaging, shareable content for Pinterest.
MiloTree — Features personalized pop-ups and more tools to build an audience.
Ninja Pinner — Features many tools to build and grow an audience on Pinterest.
Pinterest Widget Builder — Build widgets to show your Pins on your website.
Rafflecopter — Another tool to run giveaways and sweepstakes promotions.
Shareaholic — A content marketing platform to engage your audience, grow your popularity and reach to grow your audience, and do much more.
Social Report — Another social media management tool for analyzing your Pins.
Tailwind SmartLoop — A smart marketing tool that reshares your best Pins.
Tailwind Tribes — A tool to build and grow communities for boosting your reach.
Votigo — Build and share "Pin to Win Pinterest" contests to grow your audience.
WiseStamp — Create customizable email signatures for marketing your Pins.
Wishpond — A marketing tool for creating contests, tracking leads, and more.
Pinterest Analytics Tools
Cyfe — All-on-one business dashboard helps analyze your Pins visually.
Mentionlytics — A featureful, intelligent social media monitoring tool.
PINGROUPIE — A set of social media marketing tools including analytics.
Pinterest Analytics — A dashboard to analyze the results of your content.
Quintly — A social media analytics tool for tracking and optimizing Pins.
True Social Metrics — Another social media analytics tool for Pinterest.
More Pinterest Tools:
Curalate — Connect your social media to commerce, making them shoppable.
GS Pins for Pinterest — A WordPress plugin to showcase Pins on your blog.
IFTTT for Pinterest — Helps automate workflows for Pinterest and other tools.
Pinoculars Conversion Tracking — A Shopify app for targeting and tracking Pins.
Pinterest for Shopify — A Shopify app that helps create Pins for your products.
Rich Pins Validator — A Pinterest tool to check and validate your Rich Pins.
Social Share Icons — A WordPress plugin to create and show a sharing toolbar.
Sumo Image Sharer — Show social sharing icons on your images for quick-share.
Sumo Share — Another sharing tool for allowing visitors to share your content.
Tasty Pins — A WordPress plugin for optimizing your blog's images for Pinterest.
Woobox's Pinterest Tab — Bring your Pinterest in a tab on your Facebook page.
Zapier for Pinterest — Helps automate workflows for Pinterest and other tools.
Zotabox's Social Sharing Buttons — Another tool to show a social sharing toolbar.
That is all about the numerous tools for Pinterest.
ENJOY & HAPPY LEARNING!