The NEW batch arrived at new price > $7


The OLD x100 pieces batch successfully sold out & maintained for long use!

---
For $7 you will get Unlimited Google Drive + G Suite + Custom Username + Custom Name & Password Changeable
NO team drive or shared drive SHITT!

Its a Private Account!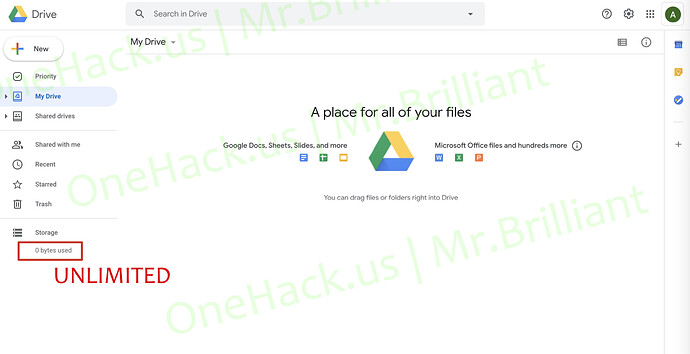 ---
Subscription will be LifeTime!
It is. Being desirous for providing more high-quality products & we are confident to guarantee that this lasts lifetime.
Account will HAVE following rights!

Unlimited Google Drive, support sharing files

Rest of other G Suite common services
---
Account will NOT have following rights!

Unlimited shared drive (To ensure safety, shared drive is prohibited)

Gmail service (To ensure safety, Gmail is prohibited )
---
PM me for Payment details @Mr.Brilliant as soon as I receive the payment I'll immediately send you the account credentials.
Also, attach this details along with the payment screenshot and details, I will check & deliver you quickly, instead of wasting your time asking for details manually after payment, attach this details too.
Please give us your name + desire username (Temporary password we will generate and give it to you, later you can change it on your own.)
---
Disclaimer
These accounts are legit, not any kinda cracked one!
Steps to follow before login
---
Things you should not do!
Do Not Use VPN! - Make Sure Your IP is Clean!
---
Refund Policy
No refund policy, because these accounts are private, if you fck up, it means you did something suspicious from Google Team's end.
Still if you get stuck, no problem! I am here to solve your problem.
You will get an immediate replacement if the account subscription is not there as mentioned.
Note: You will not get refund if the account says password changed or incorrect after a successful login period, because after a successful login its you who will be the owner there's nothing we can do about it, it will be your fault.
We never resell same account to anyone & its obvious once you change the password we cannot resell the same account to anyone, it is you who might have done something that trigger the Google Team about suspicious or Illegal activity.