2Captcha is another legit site, just like Kolotibablo , which offers a worldwide service of solving captchas online and hire workers to work with them in an easy and simple way. It's a legit site paying to online workers since 2016 and you can withdraw your earnings from just 0,50$ .
Sign up for a new account.
2Captcha is more flexible than Kolotibablo and more attractive to work and to get extra earnings hourly or daily.
After confirming your account, you may select " I'm a Worker " to access to the main dashboard.
THE FIRST STEP (IMPORTANT)
Before starting to work you must know the rules of the game first, even if it's your first time working with captchas. You have to pass a simple training in order to fully work in the system and earn money.
1.- First, I recommend to read the " FAQ " section and " Worker's FAQ " on the "Information" section.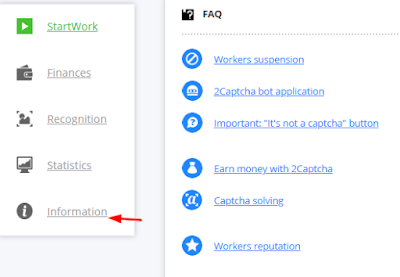 2.- Second, read and learn the instructions to recognize captchas . It's an easy manual and it won't take you more than 10 minutes to achieve.

3.- With the clear rules in your mind, you can start the training. It's a piece of cake, just click " Pass the training… " from the dashboard or from the " StartWork " button.
CONFIG AND START
After you've passed the previous steps, go to " StartWork " and set your languages to work with. Go to " Select languages… " and set at least 1 or 2.
Then select the type of captcha to receive and solve. "Normal" is the typical captcha of numbers and letters. " ReCaptcha " are the common Google captchas. Of course, you may select Normal+ReCaptcha to earn some more.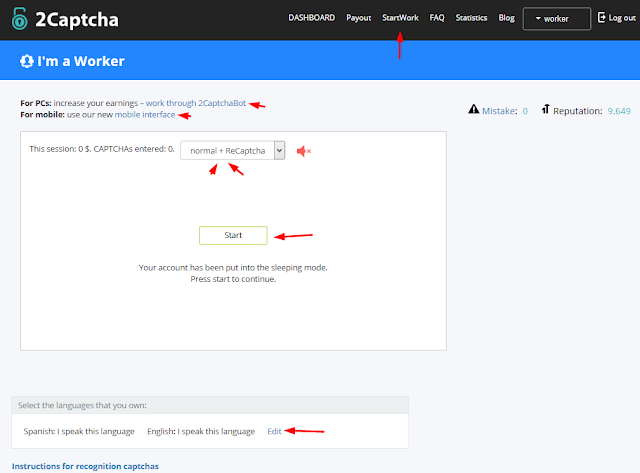 We can see a link to download a software called " 2Captcha Bot " with instructions too. This app will help you to work comfortably from your PC or Mobile .
Now click " Start " to solve captchas but let me explain what you see in your dashboard first: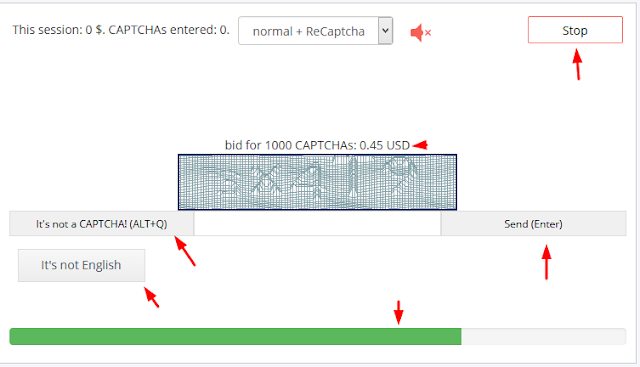 B id : This value changes during the day and depends on some factors like daily load, priority, and type of captcha. It shows the value for every 1000 captchas you solve correctly.
It's not a Captcha : You can use this button only when you receive blank images, incomplete captchas, or captchas with no numbers and letters. Use it with moderation or you'll receive a warning for this.
It's not English : This is for foreign languages captchas you cannot solve.
Stop : Use it to stop your actual session or to skip captchas you cannot solve, but use it with moderation or you'll receive a warning for this.
" Mistake " counts your errors by session and a sign to try to avoid a possible ban of your account.
" Reputation " represents how reliable is your work against other users in the system. The higher, more priority and chances to earn an extra percent from our work.
AFFILIATE PROGRAM
You can earn a 10% of referral commissions for every person you invite and work under your ref link. It's an excellent way to earn more money passively .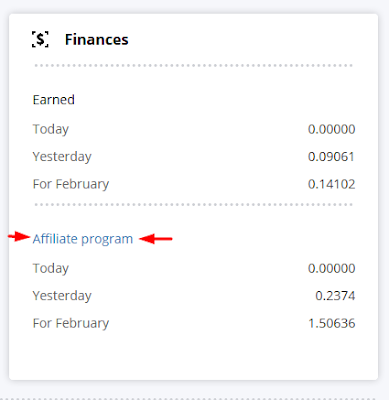 WITHDRAW OPTIONS
You can withdraw your money when you reach a minimum threshold of 0,50$ in your balance, depending on your payment method. Just go to " Request Payout " and select your main wallet to withdraw. There's no fee at all for this.

Payout requests are processed within 3-5 business days but sometimes you can receive it in 24-48 hours after your request.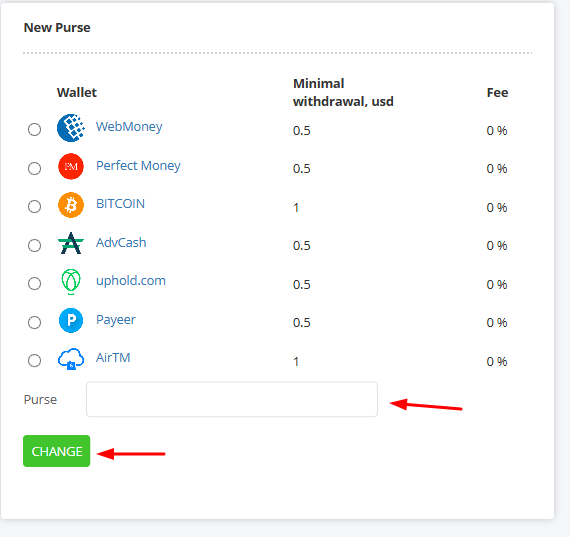 If your payment is pending for more than 6 days, don't worry, wait a bit more until you receive it because 2Captcha always pay to their workers since 2016.
FINAL TIPS
1.- If you have made more than 2 mistakes in one session, you'll be warned for it. For this, just click " I got the point ", stop your session and start a new one.
2.- If you use 2CaptchaBot app in your PC or Smartphone you can receive more ReCaptchas ( higher bid ).
3.- Focus on solving every captcha correctly to avoid banning. Plus, you'll get more reputation . More priority and more captchas to solve . And that's more money every hour!
PAYMENT PROOF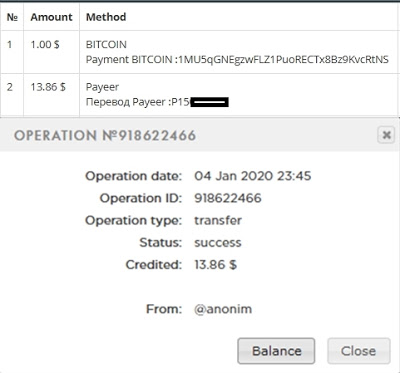 Open your account and start to earn money by just solving captchas now!
i hope you appreciate it. enjoy