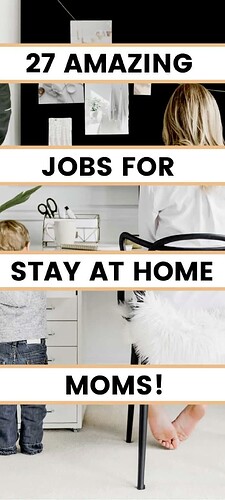 This list of 27 Ways For Stay at Home Moms to Make Money will help you if you need money fast or are looking to start your own home-based business.
Nowadays there are so many ways to "make money online" or get rich quick but what about real ideas for stay at home moms to make money on the side, for legit extra income?
Whether you need a bit of extra cash to supplement your husband's income or to pay for little extras, it never hurts to have a side hustle that you can tap into when you need some money fast.
The best side jobs allow you to scale up and down as needs. This means that if you are in particular need of cash one month, you can take on extra clients or do extra work to make more money fast.
Of course the job ideas below work just as well for anyone to earn extra cash from home, not just stay at home moms but in most cases you won't be able to pay your mortgage or make a "full-time income" with these gigs.
That being said, there are some work from home jobs that make a lot of money, they just require qualifications, experience or a lot of work before they will make you good money.
Happy learning!