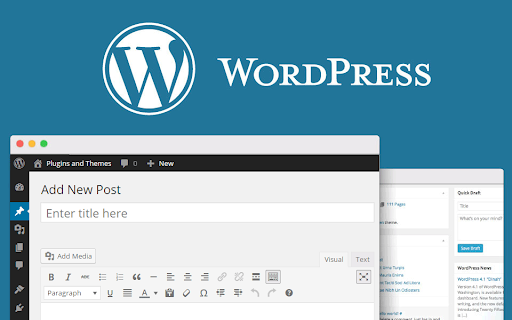 Creative ways to make more money from your blog, increase your Blogging earning by more than 300% by combining one or more monetization ways.
In this informational age, the more information you have the more money you make.
Running your own blog is a very difficult thing to do, if you are using a single method to make money through your blog then it is high time to explore more opportunities and take actions. I started blogging during my college days and i am spending quite a time lately on Blogging and exploring more opportunities to make more money on the side.
1. Make money through affiliate marketing
Bloggers are making 6-figure income yearly through affiliate marketing. You get paid as a commission when someone buys a product or a service through your link. Every company has an affiliate marketing, from Fiverr to Amazon to buy bots for increasing your Instagram engagement, there exists an affiliate marketing.
If you are writing about a specific topic on your blog then search for relevant affiliate marketing sites and be their affiliate, most sites pay 10% to 25% of the sales commission. Selling a $10 product with a 10% commission is just $1 but think of it as the 100 sales per day will make your 100 bucks for your affiliate link.
The Best thing about having affiliate links is that you can use other monetization ways in your blog.
2. Make money through consulting
The world is moving online, more and more service providing businesses are using online media to get more clients. You can consult anyone and charge money for it. It may be related to weight loss, Relationship advice, dating consultation, to Blogging.
Most consultant charges based on the way you communicate with them, there are different charges for getting consultation through phone Verses Skype or video call.
You can run affiliate marketing as well as promote your consulting services too. Add another layer of monetization to your blog.
3. Through adding PPC ads
This is a more autonomous way. The most famous PPC company is Google AdSense, I have made a few thousand bucks through Google AdSense last year. If the blog traffic is coming from underdeveloped countries then you could monetize it by showing them banner and Google AdSense native ads.
Google AdSense isn't a single PPC company you can also use Media .net to monetize your traffic.
4. Selling your own ebook
Let say you are making a huge amount of money from Medium Partner program, you are an ideal person for a Medium Partner to know about "How you make so much from Medium?" Write a short E-book and sell it on any platform of your choice.
You can apply the same strategy to any niche you are blogging about. I was a fan of a Dating website, they often have added images of their dating advice related E-books on their blog sidebars. Another way to make yourself a brand and sell anything to your readers.
5. Collecting emails and monetizing it.
Email marketing is one of the most famous and effective ways to reach your target audience. Once you have a list of people interested in a topic, you can sell them anything related to the niche they are interested in. The opening rate of the emails is quite low and the rate is declining but still, email marketing is one of the ways where you can directly reach your reader mailbox and pitch him your idea.
Most of the writers who are making a great amount of money on Medium are the ones who collected emails from their target audience and when they published their medium story they send it to them through email.
6. Promoting your YouTube/Medium Account
I have 2.5K Subscriber on YouTube and my videos are ranked in Google and YouTube search, why? because whenever I write a blog post, i made a video related to that topic and embed it on that blog post. You can also promote your Medium story.
7. Selling your own services
This works like a charm for freelancers on the Internet. You want someone to hire you for a digital job? Write about the skill you know about and add your Fiverr or Upwork gig and you will see an increase in your number of orders. I have seen multiple people do that and they are pulling thousands of dollars with this simple marketing and monetization strategy.
8. Paid Guest posts
This takes time and resources to build your blog domain authority where bloggers contact you for the paid guest posts. Most bloggers want to get a good domain authority or in other words, likelihood in the eyes of Google by getting a Do-follow link from bloggers that have a blog with good domain authority. Most of the companies charge $100 to $1000 per guest post opportunity.
9. Sponsored posts
If you are blogging for many years and have a strong brand identity then most of the companies will approach you for sponsored posts. Bloggers are making a huge amount of money through this method. The problem is that very few bloggers achieved to reach the level where advertisers contact you for a sponsored post. So, your №1 goal should be right now is to grow your following on social media and write content that resonates with your niche of the blog.
10. Introducing paywall
This one is the most difficult one. The №1 question you should ask yourself is "Why should someone pay you to read your articles?" Or the other alternative is to publish your story on Medium and let Medium do everything for you. Like, you can't upload videos to your blog so you use third-party video hosting sites like YouTube and embed your videos.
11. Let your reader pay you through patron
How is someone pay you $5 through patron? Sound interesting and you can make hundreds of bucks every day with the patron. There are some writers on Medium that also use Patron links for making money from their content.
12. Make money with native advertising
You love to read articles, right? you visited a site that displays ads that look like articles to read next, fun idea and most of the people is happy to get more people to read their articles so they give money to big native advertising companies like Taboola and Outbrain.com, these companies then run those articles on publisher websites.
The average CPM is somewhere between $7 to $12 for tier-1 countries.
13. Make money through CPA marketing on your blog
CPA Marketing is also a type of affiliate marketing but the idea of it is different compared to affiliate marketing. CPA stands for Cost per acquisition when a user visits your CPA link and he/she submit his/her email, buys something or sign-up for that site or submits a survey you get paid $3 to $20 per action.
The best site for CPA Marketing is "Maxbounty" which is site that has the biggest inventory of CPA Offers.
14. Run video ads on your blog and make money
Video is on the rise, more then 70% of the Facebook feed is video and YouTube has over 1.5 Billion users, which is the №1 video hosting site and the №1 social media site that pays people for uploading content to its site. You can make money running video ads on your blog. The company with the idea of video ads is called "Artificial intelligence video ads"
They also pay $3 to $7 per 1000 Video ads views.
15. Publish your blog posts on Medium and add "noncanonical tag" to your blogs posts
Here is the complete guide of adding you've published a blog post and properly add your blog post to Medium stories.
I hope this article will help you increase your revenue from your blog. One thing to note here is that you can use multiple ways of monetization to grow your revenue. Most bloggers use multiple sources of blog income.
HAPPY LEARNING!